Need a Chula Vista Bankruptcy Attorney?
Our Lawyers Can Help You Take Control of Your Debts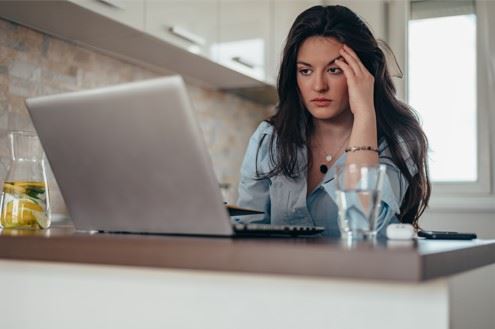 Chances are if you're looking for a bankruptcy lawyer you already know this, but dealing with debt can be stressful. No one wants to be unable to pay for bills or field calls from angry creditors. Many improperly view debt as a reflection of personal failure, but the reality is that debt can quickly take over someone's life due to factors beyond their control.
Even someone with steady income and strong financial literacy can face unexpected injuries, the loss of a job, a damaging divorce, or other unexpected but catastrophic costs.
The good news is you do not have to face debt alone. A Bankruptcy attorney can help. Bankruptcy has helped hundreds of thousands of individuals and their families address their debt and work toward a more sustainable financial future.
Our Chula Vista bankruptcy attorneys at The Sexton Law Firm can help you explore if bankruptcy is right for you. We are intimately familiar with how bankruptcy cases of various types are adjudicated in California and can work to help you maximize the institution's benefits. Our chief goal is to help you find solutions to your debt problem and retake control of your finances.
Interested in bankruptcy? Call (619) 202-8976 or contact us online for more information.
On This Page:
Experienced Bankruptcy Representation for Consumers
Our team offers a full suite of consumer bankruptcy services. We can guide you through each step of the process, including assessing eligibility, preparing and filing the necessary documents, and representing you in bankruptcy court. Our goal is to help you eliminate debt while minimizing any negative impact to you.
Our Chula Vista bankruptcy attorneys can assist you in the following areas:
When Is It a Good Time to File for Bankruptcy?
A few missed payments here and there may ding your credit, but they are not reasons to file for bankruptcy. Filing for bankruptcy is a serious commitment that can come with significant consequences, especially if you are attempting to navigate the process alone.
However, bankruptcy can be an effective way for some people to eliminate their debt and finally move forward with their lives.
Here are some signs that you may need to file for bankruptcy:
Does your debt keep growing?. This includes situations where you have no reliable stream of income, leading to compounding bills and obligations, as well as scenarios where you do have a job but are nonetheless drowning in insurmountable debts.
Are you being constantly harassed by creditors? Collection agents will generally only begin to hound you when you have become seriously delinquent on one or more debts. This means that, at this point, your credit ratings will already have begun to suffer, and you could soon become the subject of collection lawsuits. Filing for bankruptcy puts a swift stop to all creditor communications and keeps lawsuits from proceeding.
Is your house facing foreclosure? In California, the moment you file for bankruptcy, the court will order a freeze on the foreclosure process as long the property has not been sold yet. This affords you precious time to reorganize your finances so you can repay your mortgage debts.
Do you have a high amount of unsecured debts? Successful completion of a Chapter 7 bankruptcy or Chapter 13 bankruptcy typically entitles you to discharge unsecured debts such as credit bills, medical debt, personal loans, and utility bills. If most of your debt is unsecured, bankruptcy becomes a very attractive option. However, bankruptcy can still be extremely useful for those who have high levels of secured debt.
Bankruptcy is not right for everyone. Our team can work with you to review every detail of your situation and help decide whether filing for bankruptcy makes sense. We can guide you through possible outcomes to help you make an informed decision.
Which Bankruptcy Chapter Should I File?
The reality is that you do not get much choice in what type of bankruptcy you can file for. Most individual consumers will only qualify for either Chapter 7 bankruptcy or Chapter 13 bankruptcy. Eligibility is decided by the California Means Test, which measures your ability to at least partially repay your creditors.
You will need to evaluate your average income over the past 6 months and weigh it against the average median income for your household size.
Chapter 7 is a good choice for those who can pass the Means Test. Though its liquidation process can seem intimidating, many prospective filers wish to pursue Chapter 7 bankruptcy, as it does generally require any further payment to creditors.
Chapter 13 bankruptcy is available for those who do not qualify for Chapter 7. This chapter avoids any liquidation but instead reorganizes and consolidates debt, mandating that filers pay monthly installments for several years.
If you have little to no income, you will likely qualify for Chapter 7 bankruptcy. If you have ample disposable income – common in cases where you still have a well-paying job – you will likely need to file Chapter 13 bankruptcy. We can help determine your eligibility.
We Can Guide You Through the Bankruptcy Process
Filing for bankruptcy can be a complex, sometimes overwhelming process, especially if you are not intimately familiar with the constantly changing California bankruptcy code.
Our Chula Vista bankruptcy attorneys at The Sexton Law Firm have a complete working knowledge of the relevant state laws and can help you efficiently and effectively move through your filing. We understand how stressful living with debt can be and are ready to support you however we can.
Call (619) 202-8976 or contact us online for a bankruptcy consultation!
Why Hire The Sexton Law Firm?
We Listen to Your Story and Create a Strategy to Achieve Your Goals

With offices in Chula Vista, Oceanside, and La Mesa, we serve clients throughout all of Southern California

We Offer Free Consultations - Regardless of the Legal Matter

We Offer Phone and Video Consultations For Your Safety and Convenience

We Are Bilingual and Serve Our Clients in English and Spanish

We Are a Family Owned and Operated Law Firm