Chula Vista Estate Planning and Probate Lawyers
Giving Your Loved Ones a Plan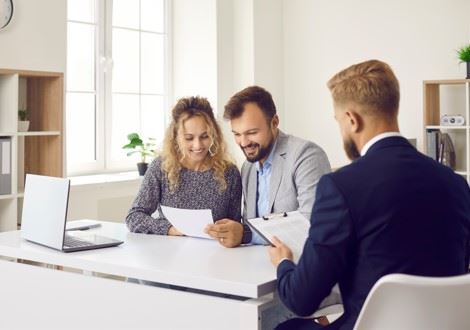 Building an effective estate plan is essential to protecting your and your loved ones' futures. Who will receive your property after you pass away?
Who will take care of your children? Who will work to ensure your wishes are honored, and what will happen if you become so ill you cannot advocate for yourself? Properly validated estate planning documents provide legally enforceable answers to all of these questions, protecting your interests and giving you peace of mind.
Our Chula Vista estate planning lawyers at The Sexton Law Firm can help you plan for your future. We can listen to your goals and guide you through innovative legal solutions that can help accomplish them. We are also experienced probate attorneys.
Start building your estate plan by calling (619) 202-8976 or contacting us online.
On This Page:
Why Do I Need an Estate Plan?
Many mistakenly believe that estate planning should only be considered as you grow older. The truth is that people of all ages benefit from a robust estate plan, as an accident could render you unable to communicate at basically any time.
Taking the proactive step of preparing what you wish to happen in a variety of scenarios – including your passing – can work to protect your and your loved ones' interests and avoid unnecessary hardship.
The benefits of having an estate plan include:
Control who inherits your assets: When someone fails to create an estate plan, they lose control of what happens to them and their property once they become incapacitated or pass away. Those who die without a valid last will and testament in place will have their property become subject to intestacy laws. Assets will be divided proportionally amongst a surviving spouse, children, parents, and/or siblings. You will have no say in who gets what, and you will also have no input in who will take guardianship of your minor children.
Avoid costly and time-consuming probate: Contents of your will are a matter of public record, and disputes can often erupt when loved ones are frustrated about the document's directives. This can lead to protracted conflicts in probate, delaying the disbursement of funds or assets and placing an additional burden on your already grieving family. You can use trusts to shield property from the probate process and avoid costly and exhausting legal battles.
Dictate care for yourself and loved ones: You can set up documents that can help you designate a power of attorney to make decisions on your behalf, medical decisions in the event you are incapacitated, and provide instructions on who will care for your young children.
Make sure that you have a full suite of estate planning documents that provide the most possible protections for you, your assets, and your loved ones. Our attorneys can guide you through the documents you need to achieve your goals and help ensure that the documents are legally enforceable.
Our Estate Planning Services
Our firm offers a full range of estate planning services. We are prepared to help you plan for what will happen to your and your assets after you are gone as well as ensure your interests are protected while you are alive.
Our Chula Vista estate planning and probate attorneys can help you with:
Let Us Help Protect Your Interests
Our Chula Vista estate planning and probate lawyers at The Sexton Law Firm have substantial experience helping individuals and families prepare for their futures. We understand how effective estate plans are built and can help you avoid common mistakes, including those that can result in extended probate conflicts.
Our team can also evaluate any existing estate planning documents to identify potential vulnerabilities and recommend any necessary updates.
Call (619) 202-8976 or contact us online to discuss your estate planning goals in a free consultation.
Why Hire The Sexton Law Firm?
We Listen to Your Story and Create a Strategy to Achieve Your Goals

With offices in Chula Vista, Oceanside, and La Mesa, we serve clients throughout all of Southern California

We Offer Free Consultations - Regardless of the Legal Matter

We Offer Phone and Video Consultations For Your Safety and Convenience

We Are Bilingual and Serve Our Clients in English and Spanish

We Are a Family Owned and Operated Law Firm